Get Gift Voucher to Mainland China, Oh! Calcutta, Sigree, Machaan & MORE – Valid at 60 outlets- Groupon Deals and Online Discount Coupons



End Date= 2015-11-13T18:29:00Z
Offer/Product Details-

The war between the stomach and the mind is still an on-going battle. Today's Groupon offers a voucher to help you contain your hunger and win the battle of the hunger games at a steal.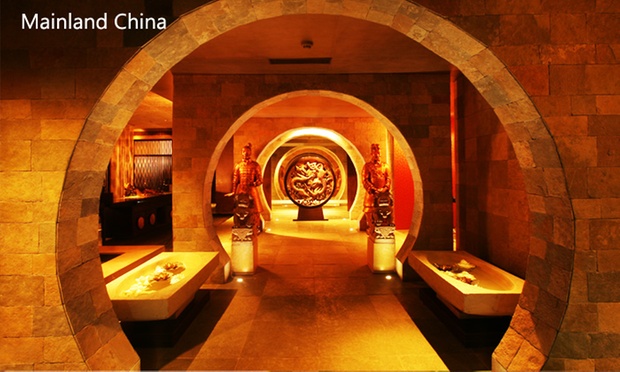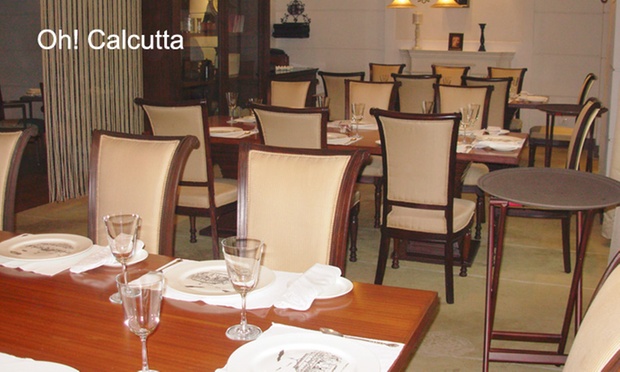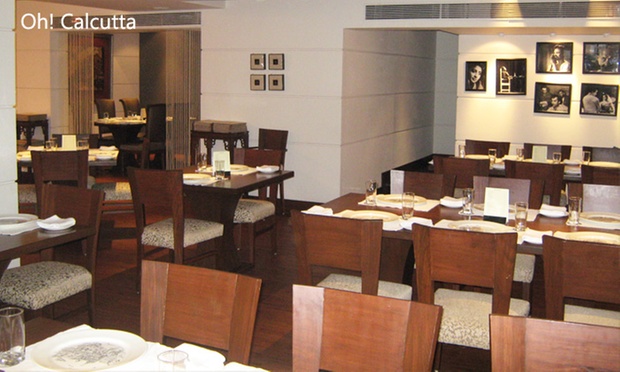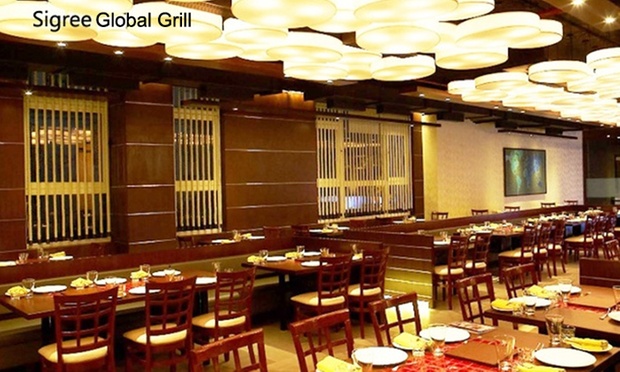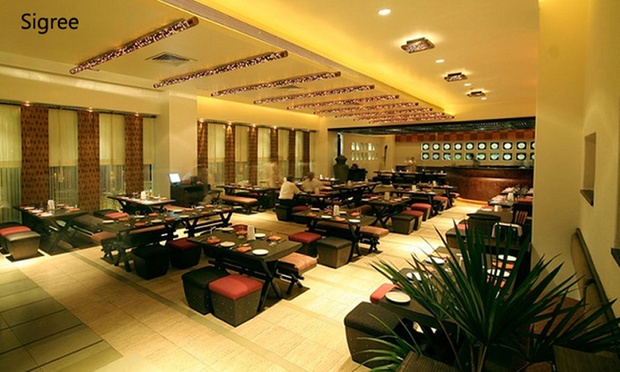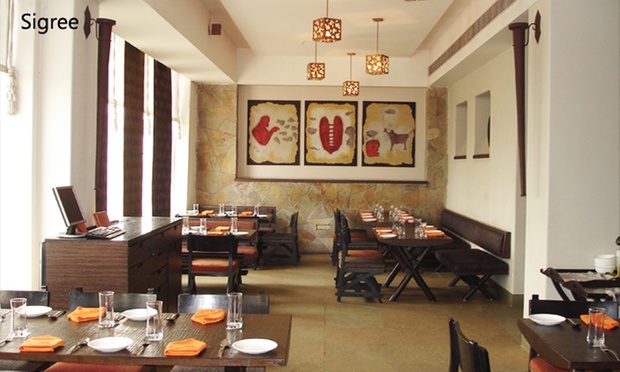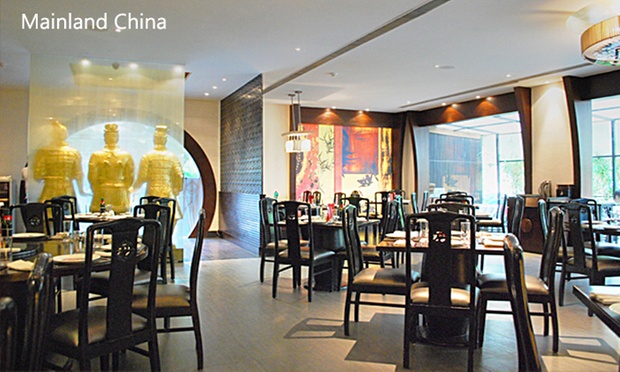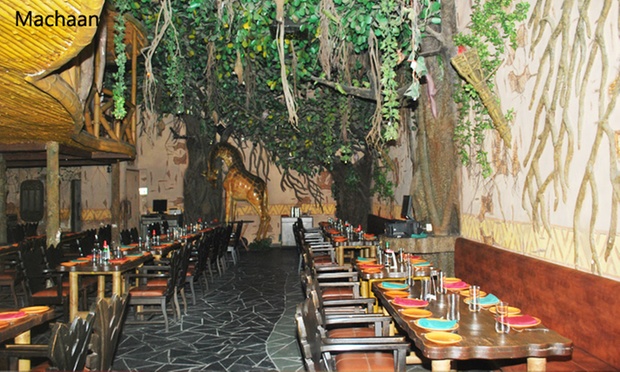 Groupon Partner
Started by Anjan Chatterjee, Speciality Group has award-winning restaurants under its wing. The first one being Oh! Calcutta which was earlier known as Only Fish.
Mainland China: The largest chain of fine dining Chinese restaurants in India which serves food from the major provinces of China. The restaurant is present in all major cities of India.
Oh! Calcutta: This restaurant offers dishes from the Bengal Cuisine which is served in its authentic flavours. This restaurant draws the Bengalis and the Non-Bengalis alike.
Sigree: Serving India's North-Western frontier cuisine, the restaurant adapts the slow-cooking over charcoal technique to derive its flavor
Machaan: Plating up Sea food and North Indian cuisines, Machaan is a fine dining restaurant with a jungle theme. Enjoy your meal amidst the wilderness and enjoy the deliciousness of the forest.
Sigree Global Grill: Global Grill is a delicious storm of flavours from all corners of the earth. Unlimited starters like Malaysian Satays, Mexican Grills, Japanese Yakitori, American Barbecues are served at the Live Grills on each table.
Flame & Grill: Experience grilled cuisine from the world over. Grill your favourite dishes, right on the table. From succulent, juicy kebabs to various styles of cooking meat. Watch them crackle and sizzle on your table. And get lost in pure taste paradise.
Mainland China Asia Kitchen: The latest brand launched by the group promises another gastronomic adventure. Mainland China now brings all the legendary kitchens of the Far-East under one roof - from the streets of Hong Kong, Singapore, Malaysia, Thailand, Japan, Korea, Myanmar and of course, China. In a happening format with a live kitchen, it adds an exciting new dimension to Mainland China.


navratra2015 
Product Category
= Groupon
Product Highlights
-
Only 2 vouchers can be utilized on one table
Voucher can be used in the following restaurants:
Mainland China
Oh! Calcutta
Sigree
Machaan
Sigree Global Grill
Flame & Grill
Mainland China Asia Kitchen
The above fine dining restaurants belong to the prestigious * Speciality Restaurants Ltd
The above fine dining restaurants belong to the prestigious Speciality Restaurants Ltd
Awards galore – Click here for the complete list:
Asia's 50 Best Restaurants 2013 (Oh! Calcutta)
Times Food Awards 2013 (Oh! Calcutta)
Times Food Awards 2012 (Mainland China)
Inclusive of all taxes and service charges

Click here for the location list. 
Search Mainland China: Get Gift Voucher on Groupon