Highlights
Offer is on Black, Red & Silver Puma Ceylon Running Shoes (18689907)
Features:
Available in 5 Sizes: 6, 7, 8, 9 and 10
Brand: Puma
Upper Material: Synthetic Leather & Mesh
Sole Material: EVA
Insole Material: Synthetic & Mesh
Toe Shape: Curved
Closure: Laces
Weight: 700g
Free delivery across India
Inclusive of all taxes and service charges
Fine Print
The merchant is the seller of product(s) under this deal and will be solely responsible for the products sold
Groupon Promise:
We offer a 7-day refund guarantee if your product is found to be damaged/defective on arrival. No replacements offered, given limited stock and the nature of our business.
Click here to read our Returns/Replacement Policy
It was Benjamin Franklin who said "Opposable thumbs, shoes, and cookies for breakfast are the only things separating us from the animals." Tie some dignity to your feet with today's Groupon for Puma Ceylon Running Shoes.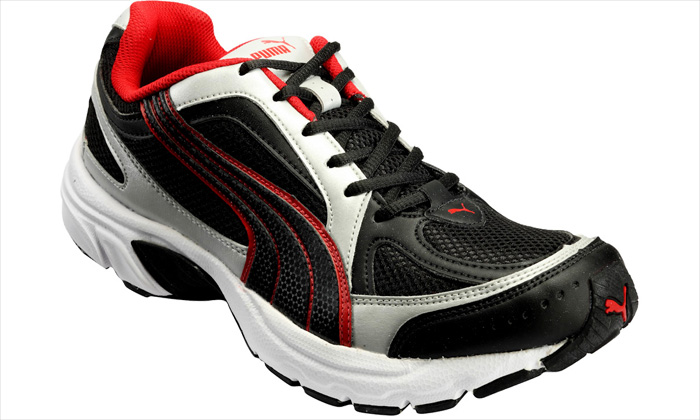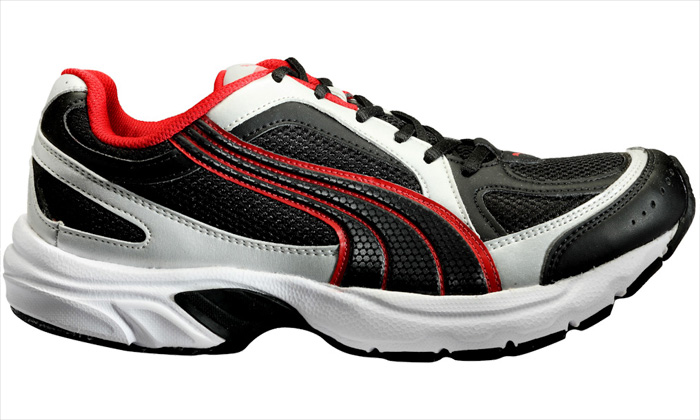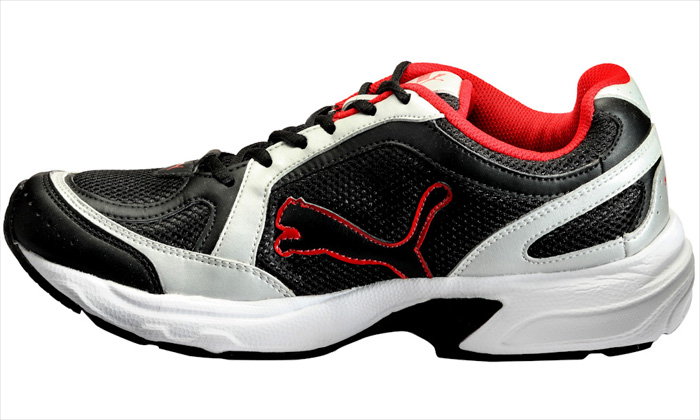 Product Overview:
Brand: Puma
Upper Material: Synthetic Leather & Mesh
Sole Material: EVA
Insole Material: Synthetic & Mesh
Toe Shape: Curved
Closure: Laces
Weight: 700g
Size Chart:
Size 6: IN/UK – 6; US – 7; Euro – 40; Foot Length – 25cm
Size 7: IN/UK – 7; US – 8; Euro – 41; Foot Length – 26cm
Size 8: IN/UK – 8; US – 9; Euro – 42; Foot Length – 26.5cm
Size 9: IN/UK – 9; US – 10; Euro – 43; Foot Length – 27.5cm
Size 10: IN/UK – 10; US – 11; Euro – 44; Foot Length – 28cm